Each year, Kaspersky Lab holds the student conference, "Cybersecurity for the Next Generation." We decided to talk to Dmitry Bestuzhev, Head of Global Research and Analysis Team, Latin America, Kaspersky Lab, to find out what about the human resources market in Latin America and what students and graduates must do for a successful future.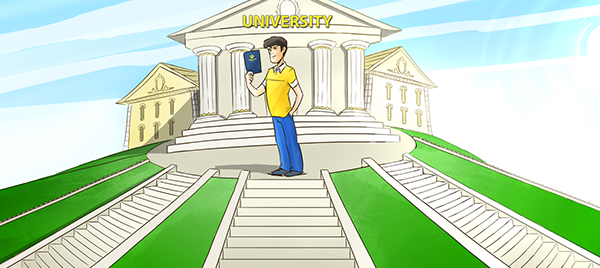 What is the state of technical human resources within Latin America?
Historically, universities have been the producers of software developers, so within such a niche market a very tight fight to earn the title of being the best takes place. Some countries, such as Ecuador, have become the best in software development, where the technical level of experts along with their salaries is at an optimum level. However, there is still a big hole in the field of information security, so there are a lot of vacancies for specialists. Because of this void, sometimes it is difficult to find actual information security experts.
What is your take on the level of technical education in Latin America?
The answer depends on the country. In some countries IT education is at a very high level. These countries would include Brazil, Chile, Mexico and Ecuador. In my opinion, the country with the best potential in this field is Argentina.
What can you say about employers in IT? What major companies are present in the region?
I think one of the largest companies would be Intel, which has its processor manufacturing plant in Costa Rica. There are also several anti-virus companies with local offices in Mexico, Brazil, Argentina and Chile. And of course we should not forget about Microsoft, which is also present in most of the regional countries.
Is there a so-called "brain drain" going on to the U.S. and other countries?
Sometimes, unfortunately, yes this is a fact. This problem arises for two reasons; the first reason is because there are bigger salaries offered to high-qualified employees in the United States, and the second reason is the fact that in some cases young professionals cannot fully realize their potential within the region. Sometimes it happens because they have to work with higher authorities that do not support them, and other times it's simply because the market is not yet ready to accept an expert in, say, information security. Some companies just don`t yet have these positions available to developers.
Is there a problem within larger Latin America companies of developers leaving to create their own startups?
In the home market of Latin America this problem does not exist. This is due to the region's infrastructure and mentality. The problem really only occurs when interns move to the U.S. and are given the opportunity to start their own businesses. The proportion of such specialists is very low though, and most of young experts are working within the region.
What can you say about Kaspersky Lab as an employer in the region?
I think that our company is one of the best for industry professionals. Firstly, we have proven that we are better than others in the field of innovation and technology in general. Secondly, the people in the region know that Russian companies typically operate at a very high level.
"Do not be like everyone else. Try to work not for the money, but for the idea. It`s necessary to continually be exploring and doing all that you can to become a true expert and the one who can solve almost all tasks, even if they are brand new." -Dmitry Bestuzhev
Kaspersky Lab only recently began its development within the region and currently has technical staff in the most important strategic countries. My team has people working from Ecuador, Mexico, Brazil and Argentina. I know that in some other departments there are technical specialists in Colombia as well. I do hope that the development in the region will continue and new vacancies will appear.
What role does an internship have for undergraduate students? What advice would you give to those who are looking for one?
Internships are very important because they help transfer young specialists from the books to real practical situations. Therefore, a company internship is very important! I think it is good to look for openings at top companies because they offer the possibility to communicate with the best experts, and also, with good performances and results, interns may eventually be offered jobs.
My advice would be to not be afraid and to not think there are many people better than you. Work hard and know what your level is and what you need to do to become the best professional possible. Also, when looking for internships it is fruitful to use social networks like Twitter and LinkedIn.
What can you advise to graduates in order to have a successful job search in general?
Do not be like everyone else. Try to work not for the money, but for the idea. It`s necessary to continually be exploring and doing all that you can to become a true expert and the one who can solve almost all tasks, even if they are brand new. It can be really useful even now as a student to start writing a blog and posting interesting findings. This way the community of already well-known experts is able to notice you and the quality of your work. The industry doesn't just need graduates; it needs smart and talented people. Everything is in your hands!