Solution
Threat Management and Defense
Superior all-embracing defenses enriched by Threat Intelligence
Threat Management and Defense
Risk mitigation in an era of digital transformation
Digital transformation raises the stakes for IT security. To achieve competitive advantages and maintain customer and partner loyalty, your organization must protect business continuity and implement reliable protection for critical assets, corporate data and the entire IT infrastructure. This means moving your IT security strategy to a new level.
Kaspersky Threat Management and Defense delivers a unique combination of leading technologies and services to support the implementation of an Adaptive Security Strategy - helping your security team to prevent attacks, rapidly detect unique new threats, respond swiftly and accurately to live incidents, and predict future threats.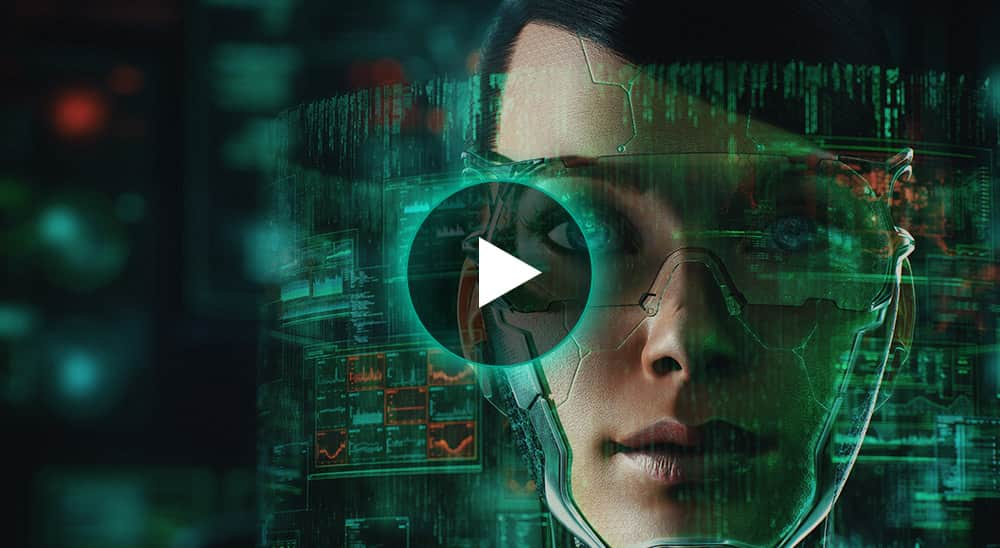 Effectively PREVENT threats
Hardening systems and increasing awareness of overall cybersecurity risk is the first step to efficient automation and effective protection.

Rapidly DETECT breaches before damage occurs
The ability to detect new and unique threats (malicious and non-malware) is key to cybersecurity maturity.

RESPOND comprehensively to incidents
A rapid, centralized and human-guided reaction to even the most sophisticated threats is vital to effective incident management.

PREDICT future cyberthreats
Comparing the results of internal investigations with up-to-date threat intelligence facilitates the accurate prediction and countering of potential future threats.
Suitable For
Kaspersky's understanding of the inner workings of some of the world's most sophisticated threats has enabled us to develop a strategic portfolio of technologies and services capable of delivering a fully integrated, adaptive security approach to sectors including:
In Use
Comprehensive defenses for your organization

Kaspersky Threat Management and Defense, a specialized solution for superior defense against complex threats and targeted attacks, comprises the Kaspersky Anti Targeted Attack Platform with Kaspersky EDR at its core, together with a range of Kaspersky Cybersecurity Services. The solution can be integrated into your current corporate strategy addressing complex threats, complementing existing protection technologies and supporting interaction with your SIEM/SOC. The result is a holistic approach to protecting your business from targeted attacks, lowering your risk and reducing direct losses from cyber-incidents.

Strengthen your Security Operations Center

To fight the most sophisticated contemporary cyberthreats, and to adapt to ongoing challenges in a changing threat environment, your Security Operations Center (SOC) should be equipped with advanced technologies, powered with threat intelligence and staffed by professionals equipped with all the necessary knowledge and expertise. The result is a full cycle of defenses against the most complex, APT-like attacks and targeted campaigns. Within the framework of Kaspersky Threat Management and Defense, we offer a complete arsenal of advanced defense technologies and services to boost the effectiveness of your SOC.

Choose your ideal balance of technologies and services

Kaspersky Threat Management and Defense offers a powerful combination of security products, support and services. To boost your team's expertise, Kaspersky also offers a range of skills training programs, as well as threat intelligence data with which to enrich internal investigation results. Our Managed Detection and Response Service means your IT-security resources can be conserved by offloading incident-related processing tasks to us, or looking to Kaspersky to provide expert judgements and unique threat hunting expertise. Whatever your business needs now or in the future in terms of IT security - we have the solution.
24/7
Premium Support
Professional help is available whenever you need it. Operating in more than 200 countries, from 34 offices worldwide, we have you covered 24/7/365. Take advantage of our Premium support packages, or call on our Professional Services to ensure that you derive maximum benefit from your Kaspersky security installation.
White Papers
Learn more, with thought leadership from our globally recognized cybersecurity experts
The Risks
Targeted attacks, including Advanced Persistent Threats (APTs), are some of the most dangerous risks to your enterprise. It's not enough to just prevent most threats - you also need to ensure that in the event of a compromise, the threat is rapidly investigated and responded to – and that you're protected against further attempts. Without a mature cybersecurity strategy, enterprises face ongoing challenges:
Incident response shortcomings can mean that the cost of dealing with indirect damage from a security incident spirals even higher than for direct damage

In the fight against advanced threats, no security product can match the effectiveness of highly qualified experts

Lack of visibility and evidence can cause significant damage

Even a single missed incident can cause substantial damage to a digitally transforming enterprise

Today's unique attacks are designed to avoid traditional controls and protection solutions

Investment in traditional security solutions at this point is likely to show a poor return
Get in touch and talk to one of our experts about how Kaspersky can help you protect your business.