The Kaspersky 7 Volcanoes Expedition is in full swing – in three quick stages Olga Rumyantseva reached the top of Kilimanjaro, the highest volcano in Africa and its highest peak. The traditional photo at the summit clearly demonstrates that the African heat doesn't reach every part of the continent: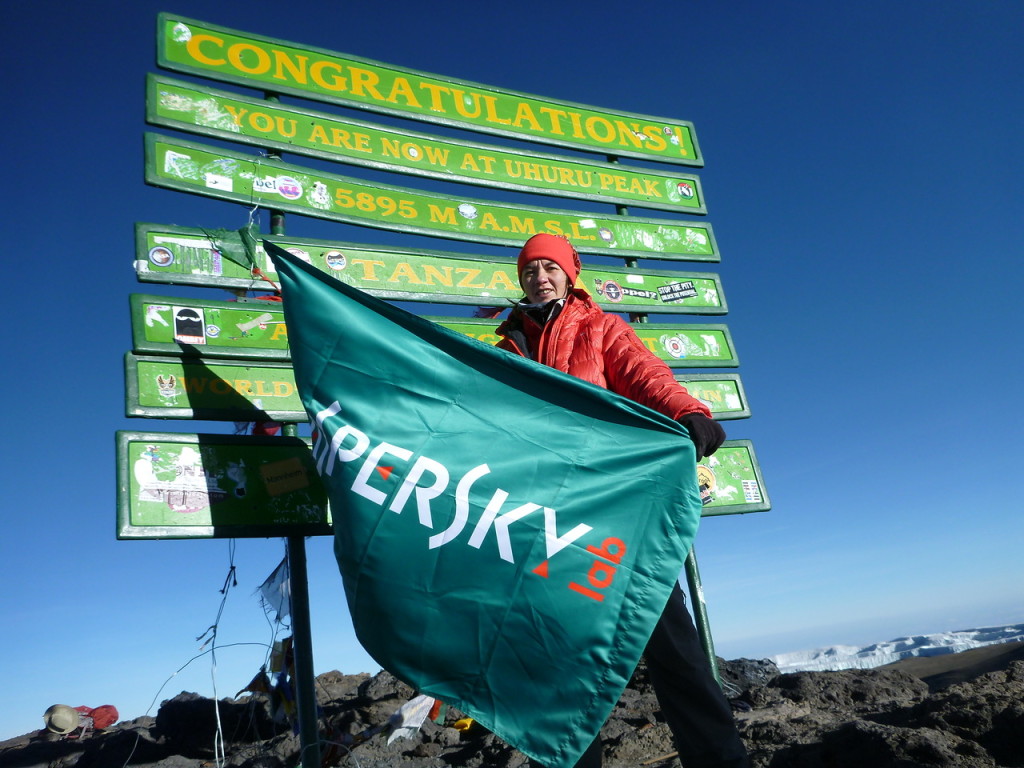 To recap, Olga is ascending the volcanoes alone, and Kaspersky Lab is supporting and following her progress.
Kilimanjaro is a popular destination for climbers – there are even signs congratulating them on reaching the top. However, Olga chose the Umbwe route, which is far less popular.
There were a few difficulties during her climb caused by the weather conditions, the cold and the speed of her ascent – Olga continued through the night. The reward, though, was worth it: "It was very difficult, but now I'm delighted that I succeeded. The view of Kilimanjaro's glaciers at sunrise is breathtaking. Try it for yourself – it's not easy, but is well worth the effort."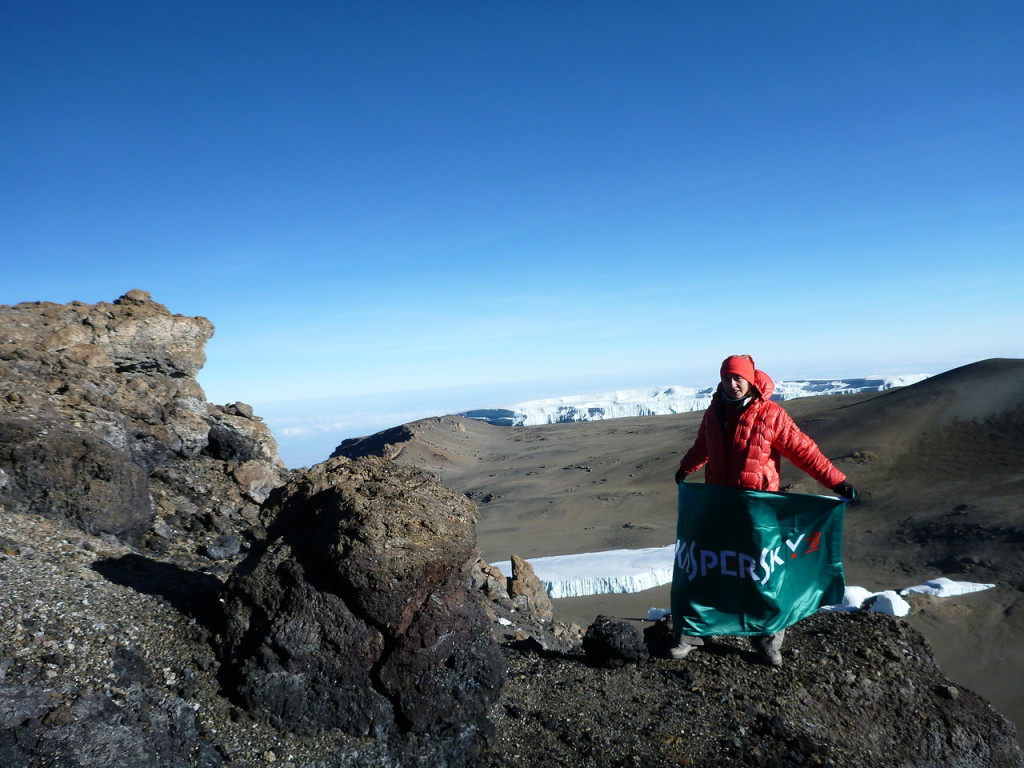 After descending Kilimanjaro, Olga spent a whole day in the swimming pool and then returned to Moscow by the quickest route. During The Kaspersky 7 Volcanoes Expedition there's no time to spare as Olga now recuperates and gets ready for the next volcano – Giluve in Papua New Guinea.
You can follow Olga's progress here !