We're continuing to watch how law enforcement agencies around the world are progressing in the fight against cybercrime. They've been able to keep jailing hackers, both for minor cybercrimes like Facebook account hacks and for major ones, including the laundering of $6 billion. But a major star in the constellation of recent police successes was the arrest of a gang that was involved with hacks and drugs trafficking.  The partnership of law enforcement and industry experts has definitely yielded some fruits!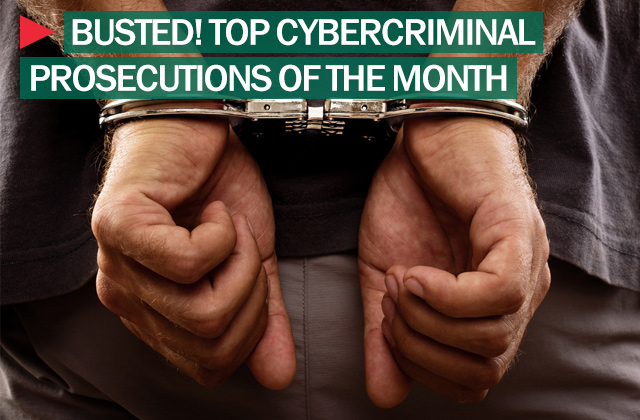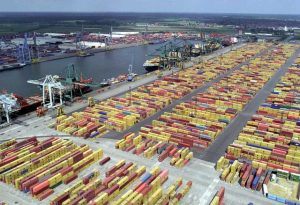 Gone in 60 seconds
A story worthy enough for the big screen recently happened in the Netherlands and Belgium. Police arrested 7 Dutch smugglers and 2 Belgian hackers they had hired. The Dutch drug ring decided to intercept cargo consisting of almost 2 tons of cocaine and heroin that was heading to Rotterdam. The hackers were then brought in to break into shipping company servers and alter the destination address of the aforementioned cargo to Antwerp, Belgium. Although the hack itself went well, the manipulation was noticed by the security department who then immediately contacted the police. When drug smugglers showed up to pick up the cargo, they found a police special squad waiting for them.
How to steal a million
Fifteen companies from the financial sector fell victim to a USA-Ukraine-based gang, whos managed to steal about $15 million from them. Amongst the victims there were Citibank, JP Morgan Chase and  PayPal, to name a few.
Suspects hacked into the servers of banks, secured customer information and funneled money from legitimate bank accounts to prepaid debit cards. "Cashiers" in the U.S. cashed out the accounts via ATMs and by making fake purchases. Federal officials charged eight members of the gang, but the two ringleaders, Oleksiy Sharapka and Leonid Yanovitsky still remain at large, presumably, hiding somewhere in Ukraine.
Self-education worth $63000
A high school dropout without any formal education in technology was busted in Moscow, Russia. Being self-taught through underground forums, this 19-year old started spreading malware that stole online payment system credentials. Then he used those stolen credentials to transfer money to his own account. He earned about 2 million Rubles (about $63000) this way. What he didn't know though, was that this deed was worth criminal prosecution for fraud and could eventually lead to a five-year sentence.
Freedom of expression and house arrest
A Canadian hacker who performed a cyber attack on the Quebec government's website was put under house arrest this month. A former House of Commons staffer is presumed to have used some inside knowledge to take the system down. A judge said this deed was not political protest, but we can't see any economic benefit for the hacker, so it seems his attack might have just been for self-expression, which will now cost him eight-months under house arrest.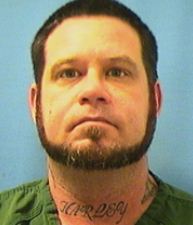 A one must pay for a cyber-bullying

A 34-year old hacker from Morgan City hacked into the Facebook account of female victim. Then he changed her password and posted threats and derogatory comments on her page. The police were quick in their response and took the suspect to jail just a few days after the victim complained of harassment on the social networking website.
Credit card trading contracts after an illegal forum shutdown
One of the largest forums specializing in stolen credit card trade was shut down by the coordinated effort of USA, UK and Vietnamese law enforcement.  The FBI states that the Mattfeuter forum sold over $1 million of stolen credit card credentials, and the potential criminal turnover with these cards could exceed $220 million. Forum "locals" were arrested in the UK and the founder of this "business", Van Tien Tu, was arrested in Vietnam. We are not familiar with Vietnamese legislation, but for US-based part of this fraud, one of Vietnamese criminals could be sentenced to 30 years.
U.S. authorities successfully seized domains associated with the Liberty Reserve payment system, which was accused of conspiring to commit money laundering and operating under an unlicensed money transmitting business.
Liberty Reserve became a favorite cybercriminal tool for money transfers because of the anonymity it offered. System operators didn't take any measures to verify client identities, while providing extra anonymity tools like hiding senders' credentials and cashing in/out via external exchange services. Prosecutors claim that the company helped to launder more than $6 billion from its 1 million loyal customers.