For a regular user like you and me it's hard to imagine the whole path of online payment transactions and all obstacles that can appear on the way of one dollar —or just the same with thousands and millions of dollars. In fact we do not need to know how a payment is performed (although it's interesting), but to stay protected we need to know what can go wrong.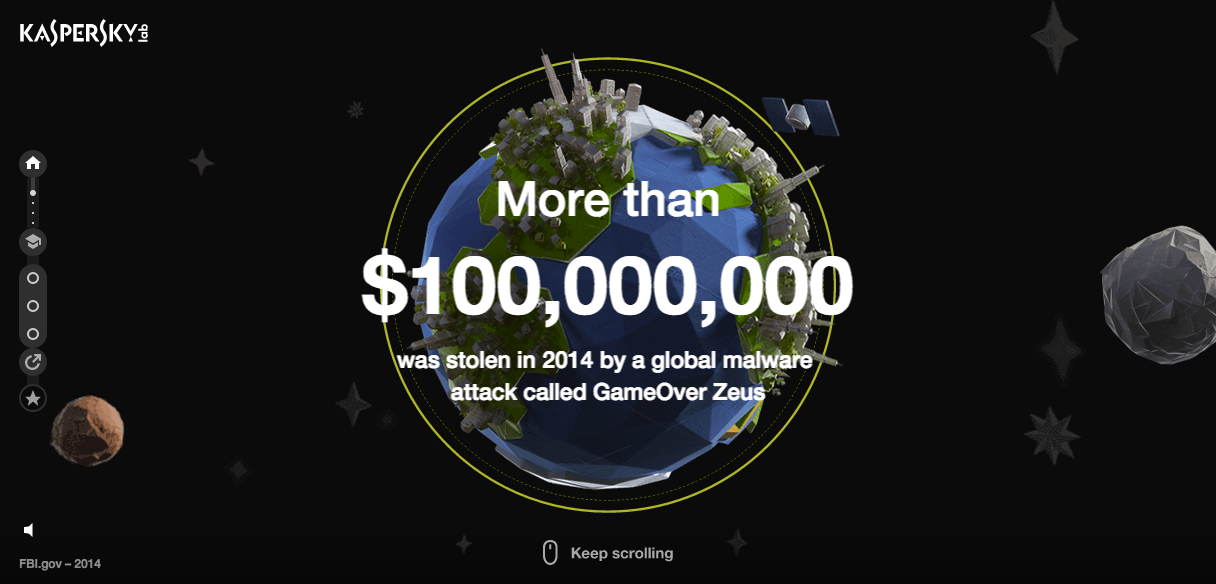 That's the reason Kaspersky Lab experts have designed an interactive and quite literally spectacular web-project called 'One dollar lesson'.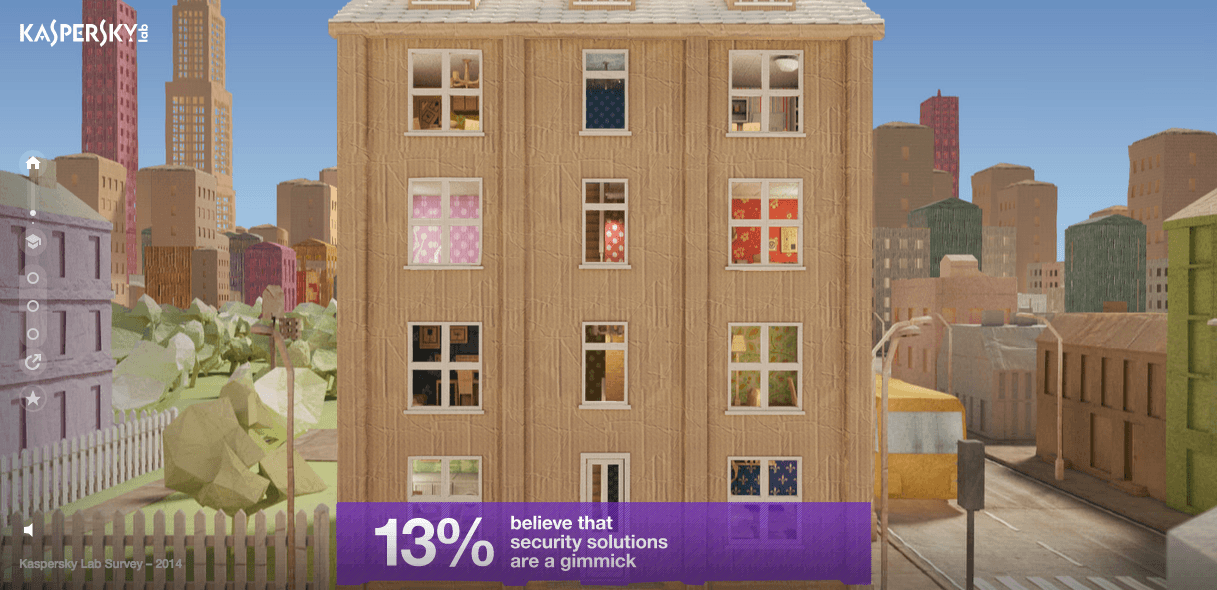 The 'One dollar lesson'will take you to a virtual journey that starts at three possible locations: a laptop, a tablet or a smartphone, goes on through the endless spaces of the world wide web to the destination point —a bank server. You'll surely like the creative graphical content that goes hand in hand with information about different tricks and methods fraudsters use to steal your money and banking credentials.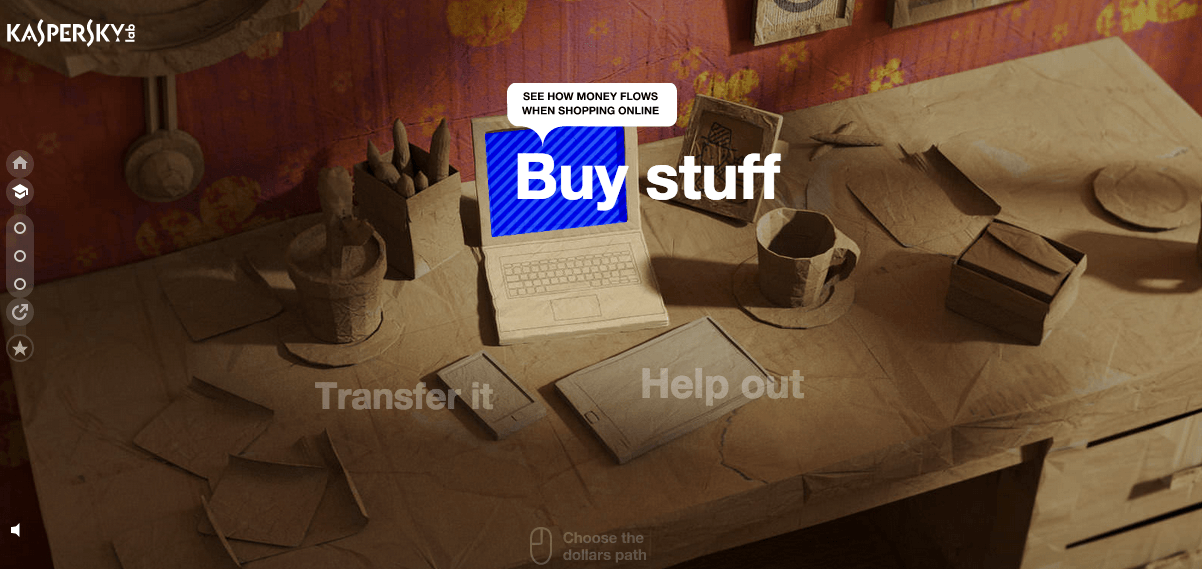 A dollar that is your guide and vehicle in this virtual reality turns into a showy transformer. E.g., depending on the situation it shifts from an airliner to a fighter aircraft.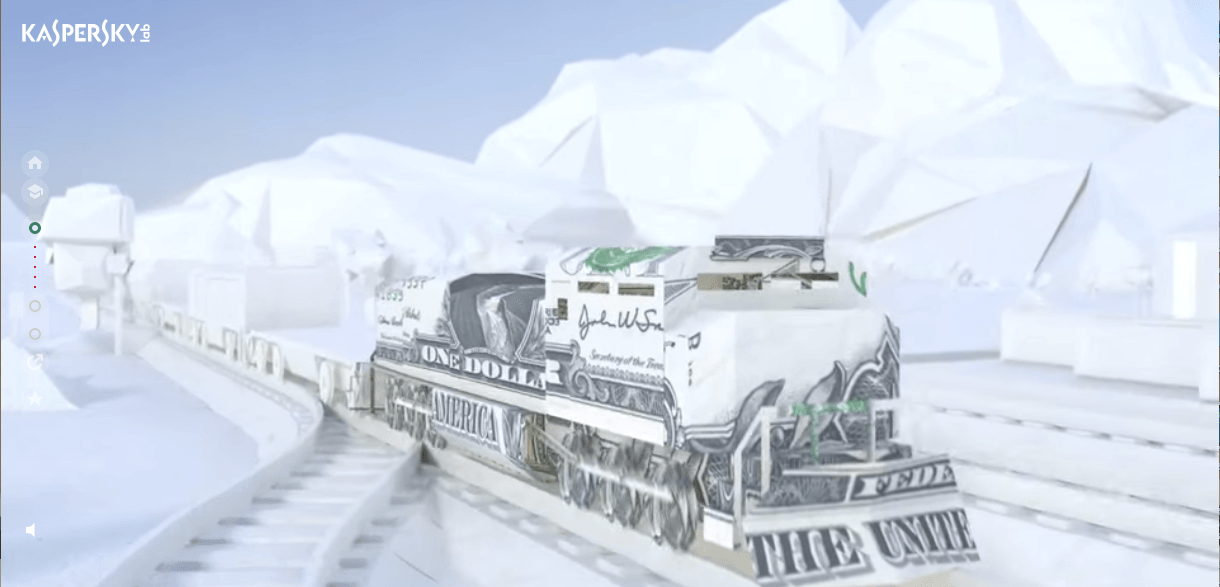 There are three stories you can trace: sending money to a charity in need, transferring money from one account to another and shopping online. In each case you'll see different scenarios. Every of one dollar payments will face numerous obstacles like phishing, trojan apps, brute force method that aims to hack weak passwords, etc. All these risks are shown figuratively. Fortunately, there are 'good green guys'in this world that save our dollar and help it reach the destination point.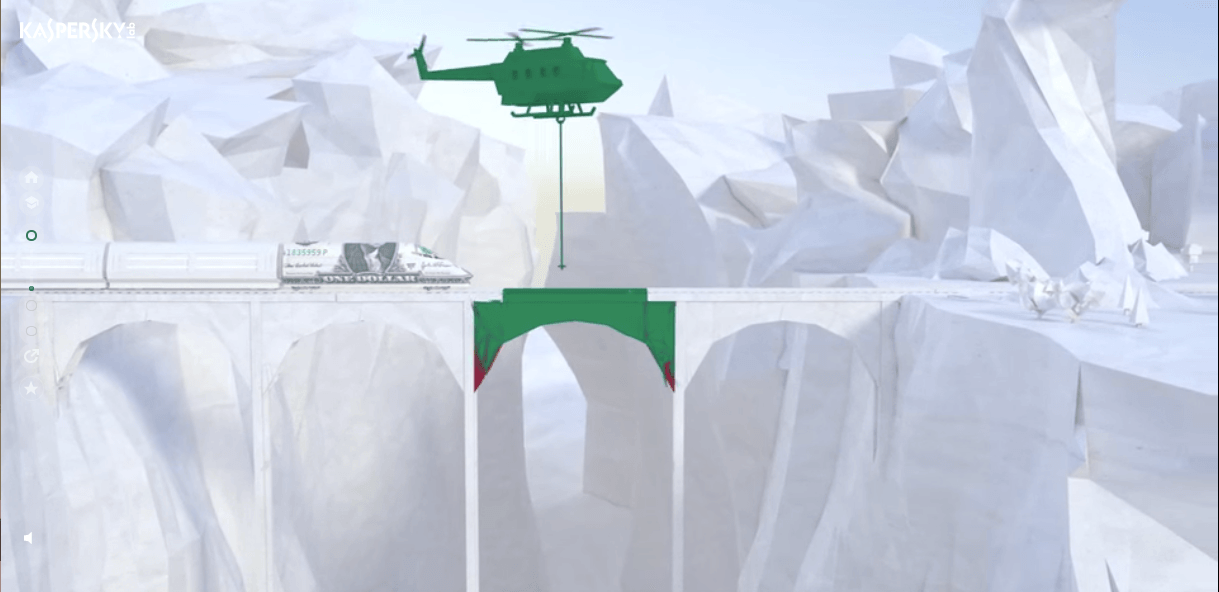 Each episode is accompanied by a brief description of the threat and supported by statistical data. The informational background behind the project is powerful indeed. Here you'll find statistics from numerous researches conducted by Kaspersky Lab experts —for example, data from Kaspersky Security Bulletin and other sources, some of them are not even publicly available.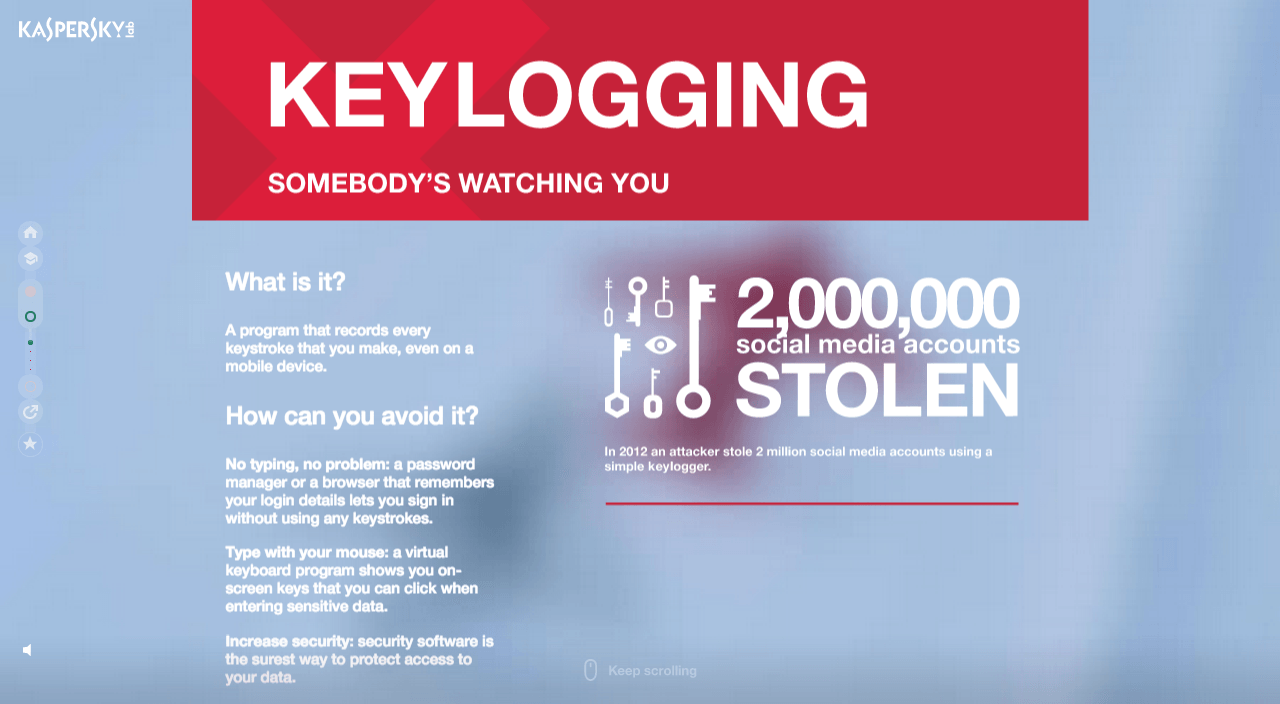 Last but not least, what's the fun without a little bonus? If you study all three lessons of the one dollar you'll be awarded with a free three-month trial of Kaspersky Total Security —a security solution that is able to work with numerous OSs and devices. Thus if you haven't yet given it a try it's a perfect time to do it now.