Kaspersky Lab is proud to announce our new strategic partnership with Vertu, the luxury mobile phone vendor. Thanks to our new deal, all Vertu customers will receive 12 months complimentary access to Kaspersky Internet Security for Android.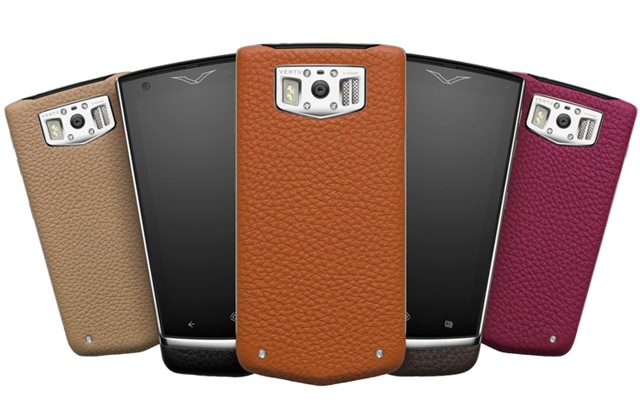 "Kaspersky Lab is embarking on a new stage of cooperation with mobile phone manufacturers," said Nikolay Grebennikov, Chief Technology Officer, Kaspersky Lab. "Everyone should be able to get the most from their technology – without intrusion or other security worries. At Kaspersky Lab, we work entirely in-house to produce products and solutions of extraordinary quality to fulfill the expectations of even the most demanding customers. Due to our relentless expertise, Kaspersky Lab technologies, developed from scratch within the company and repeatedly endorsed by independent testing, will be able to secure Vertu customers from all types of IT threats."
Kaspersky Lab is embarking on a new stage of cooperation with mobile phone manufacturers
Kaspersky Internet Security for Android delivers a premium IT security solution for Android devices, offering sophisticated protection against theft, loss, computer viruses and real-time Internet threats. The technologies provided to Vertu customers will include:
Anti-malware Protection – including Kaspersky Lab's latest antivirus technologies for Android
Web Protection – against Internet-based attacks and phishing websites
Anti-Theft Protection – with remote access to special security features including lock, find and wipe
Privacy Protection – to control what others can see or access
Call & Text Filter – so users only receive the calls and texts they want to receive
The product will be available for free download from Vertu's 'Recommended apps' in the 'Vertu Partners' section. Vertu Chief Executive Office, Massimilaino Pogniliani, said: "Our customers should be free to use their Vertu without security concerns, hence we required a partner that could provide them with an industry leading solution for protection against all types of attack, including anti-theft and anti-malware."
We're pleased to be a partner with Vertu, and look forward to working together to keep their users protected.