Update: The product described in this post is discontinued.
Modern smartphones are fast, powerful, and capable of practically anything. There is one catch, though: Give them a task and the battery charge evaporates. Actually, sometimes the charge vanishes for no apparent reason at all, because even when you are not doing anything, some app in the background can consume a lot of battery power without visibly doing anything. However, this can be prevented.
Not every app needs to be continuously running in the background. Android has its own smart mechanism that helps free up RAM by terminating apps, but unfortunately, the mechanism is not trained to monitor for apps that consume too much battery power, freeze while consuming resources, and so on. To combat the problem, Kaspersky Lab has developed Kaspersky Battery Life.
What does Kaspersky Battery Life do?
Kaspersky Battery Life is a small app for Android that consumes no more than 1% of the battery charge and at the same time monitors which running applications are draining the battery the most and stops them if necessary.
The information is shown in minutes for clarity: If you terminate this app, you will extend smartphone uptime by that many minutes. Battery Life shows the applications that are draining the battery fastest, as well as the total amount of time you can be saved by closing them. A button tap commands Battery Life to kill the apps in RAM, thus extending battery life.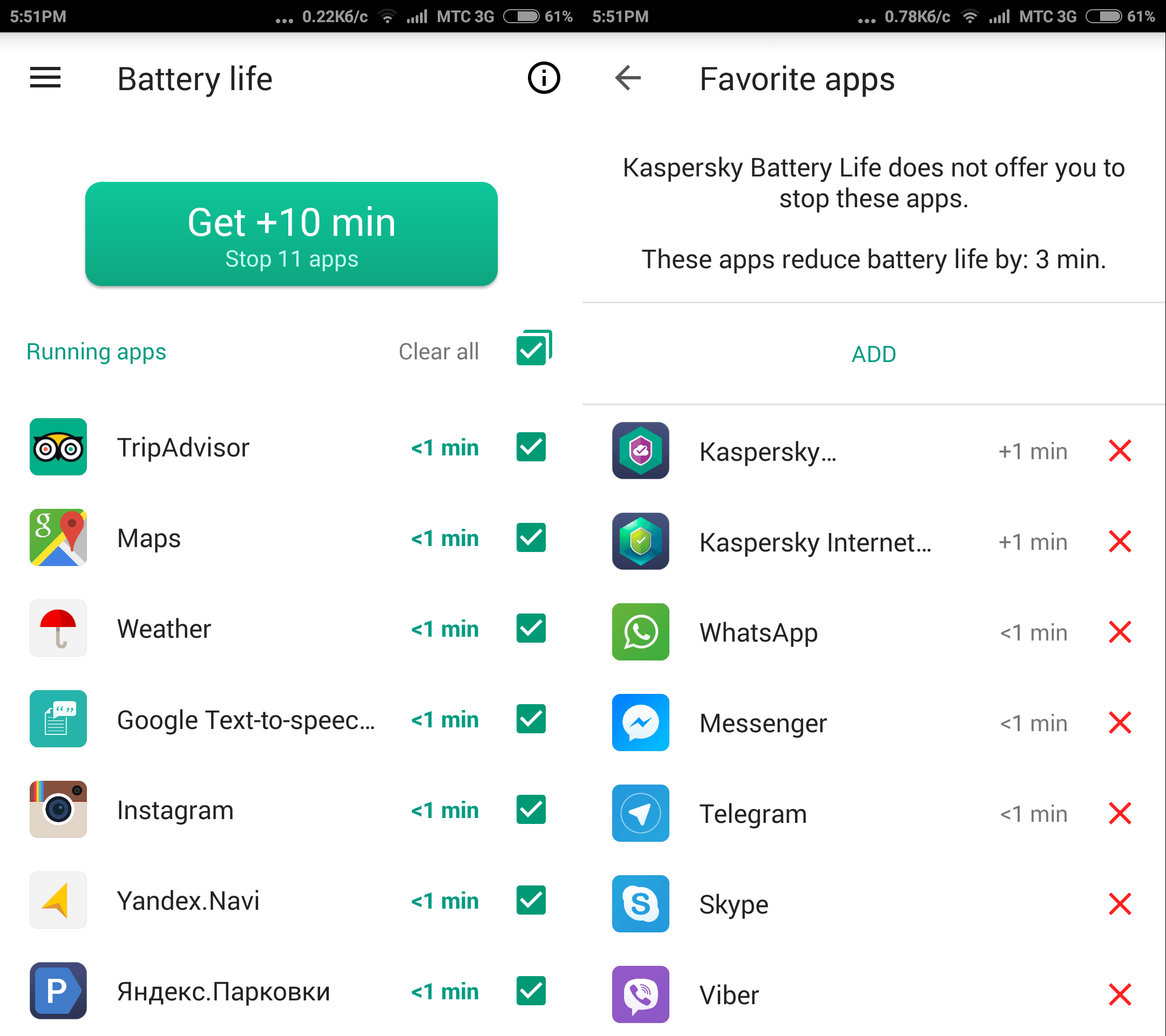 Of course, you want some apps running continuously in the background. For example, if you want message notifications, you'll need to leave messengers, e-mail clients, etc., running. If you add these programs to the exception list, Battery Life will not even offer to close them.
Just customize the exception list once and you're good to go. A couple of taps will prolong the uptime of your smartphone, sometimes quite considerably.
If an app begins to consume too much power, then Kaspersky Battery Life will automatically notify you that something on your phone is eating too much and might be worth killing.
Here is another useful feature: Battery Life can predict how much time is left before your device needs to be charged: useful for knowing, for example, whether you need to charge your device urgently before leaving for the airport or if you still have time to make it to the hotel room and charge it there.
If you are charging your smartphone, Battery Life will inform you how long it will take to finish.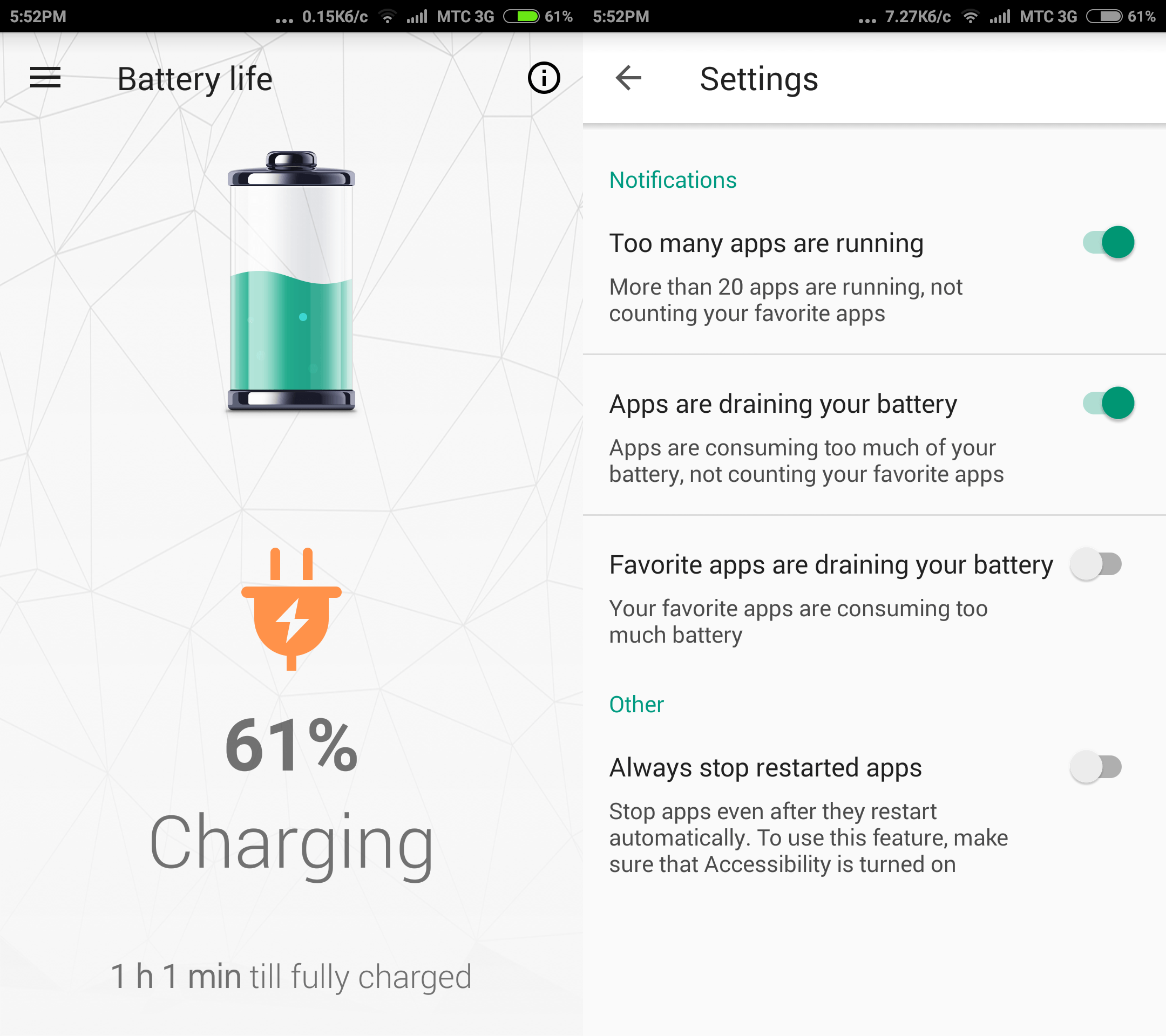 Overall, the utility is intuitive and user-friendly; and many people are finding it useful, too. Smartphone batteries always seem to die at the worst moment, and the Battery Life app will let you know when to expect that moment — and help delay it.
Update: The product described in this post is discontinued.