Facebook notifications cluttering your e-mail or flooding your smartphone or desktop screen can seriously distract you from more important matters. But there's a solution. Find out how to adjust the notifications you receive, and when you get them, in your account settings.
1. Desktop version notifications
To get to the notifications section in the standard desktop version, click Settings and select Notifications in the left menu. If you haven't adjusted notifications before, the line after On Facebook will read All notifications, all sounds on. To change them, click Edit.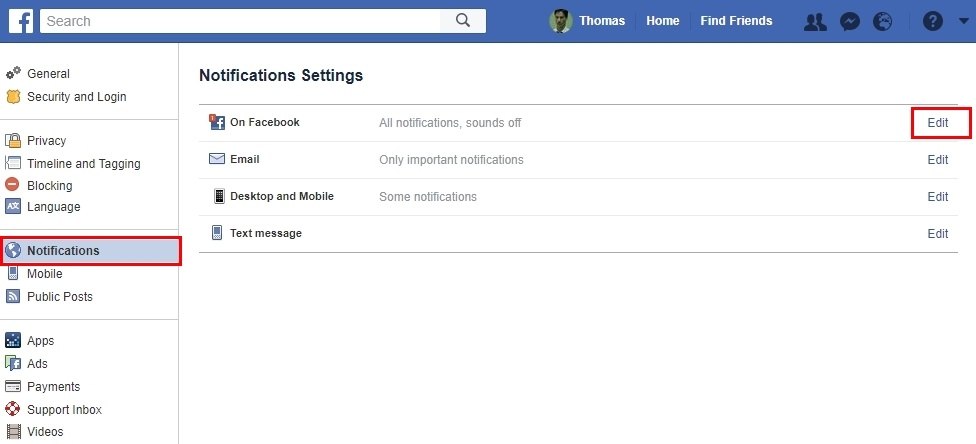 You will see a long list of notification groups, separated thematically by content type (Birthdays, Tags, Group activity, etc.). For a start, you can choose whether to receive notifications and messages with a sound alert (it's not always appropriate, after all).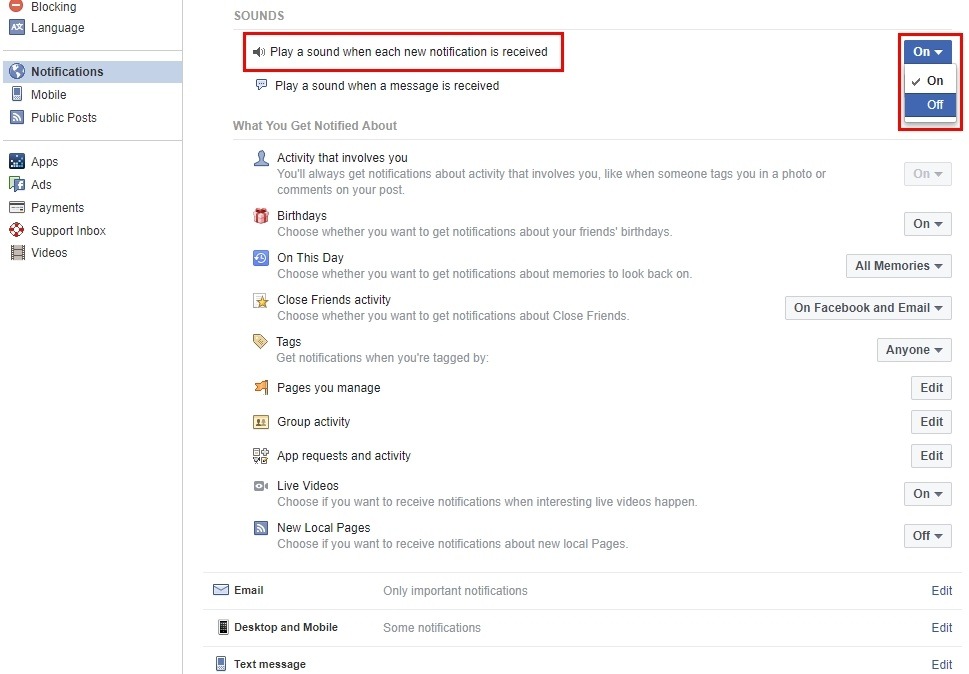 Further down is the line Activity that involves you — the only item whose settings can't be changed: You'll always get notifications when someone tags you or comments on a post of yours. But that's probably a good thing; that's the basic information we want to follow and which gets lost among the countless notifications from other sources.

For Birthdays and Close Friends activity (people in your Close Friends list), the settings are very simple — you can turn them on or off. The New Local Pages settings are configured likewise.
Adjusting notifications about live videos is more flexible. By default (On), you'll receive not only notifications about live streaming from friends or communities you're subscribed to, but also Facebook recommendations based on its "magic" algorithms (so it might not actually be of interest). If you want to receive fewer notifications, but not miss friends' live videos, select Suggestions off. Now you'll just get notifications about live videos from friends and groups. If you're not interested in any live videos, select All off.

You can adjust separately which notifications you want to receive about tagged posts and photos: from everyone, from friends and friends of friends, or just from friends.

Under Pages you manage, Group activity, and App requests and activity, you can enable or disable notifications from a specific group, page, or app.
Under On This Day, you can select events that happened during the day that you want to be reminded about: All memories, Highlights, or None.

2. Mobile app notifications
Many users don't like the Facebook mobile app because it tends to drown the phone in notifications. But these too can be configured so that you receive only the most important ones.
The app settings look a little different, but for those who use social media mainly on their smartphone, the interface is, if anything, even more user-friendly. To open the notification settings, tap the settings icon in the upper-right corner and scroll to Help & Settings.
In the Notification Settings section, just as in the desktop version, the notifications you receive are grouped thematically. By tapping any of the categories (for example, Activity that involves you), you can turn on or off push, e-mail, and SMS notifications for each of them.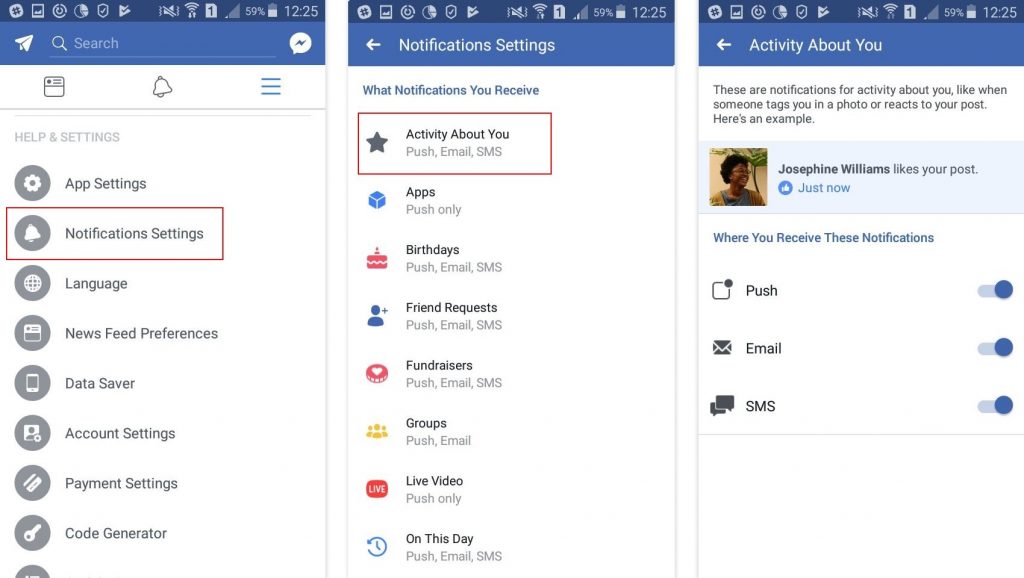 Tapping Push notifications under Where you receive notifications, you can choose whether you want to receive them at all, and if you do, whether they come with a sound, vibration, or LED alert. If you don't want to be overly distracted by Facebook, you should disable all three.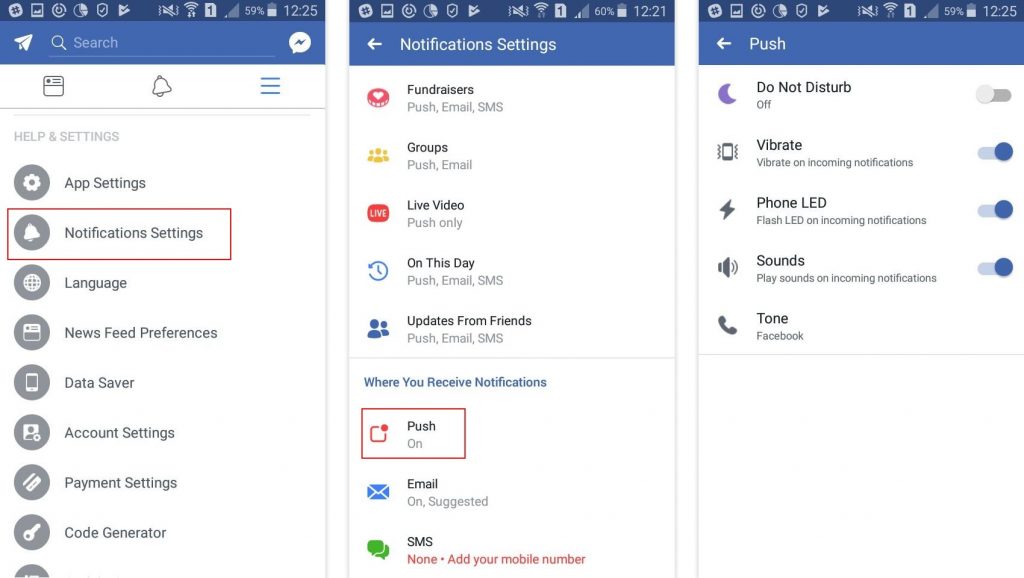 3. E-mail notifications
Facebook "spam" is the bane of many people's lives, when dozens of unread messages accumulate in the inbox. Most of them are probably junk, but you might actually want to get some of them — for example, reminders of friends' birthdays.
By default, Facebook subscribes you to all topics, and if you wish, you can simply unsubscribe at the end of a message. But that's not very handy. Another way is to unsubscribe is from inside the mobile app, for each separate topic as described above, or by tapping Email under Where you receive notifications.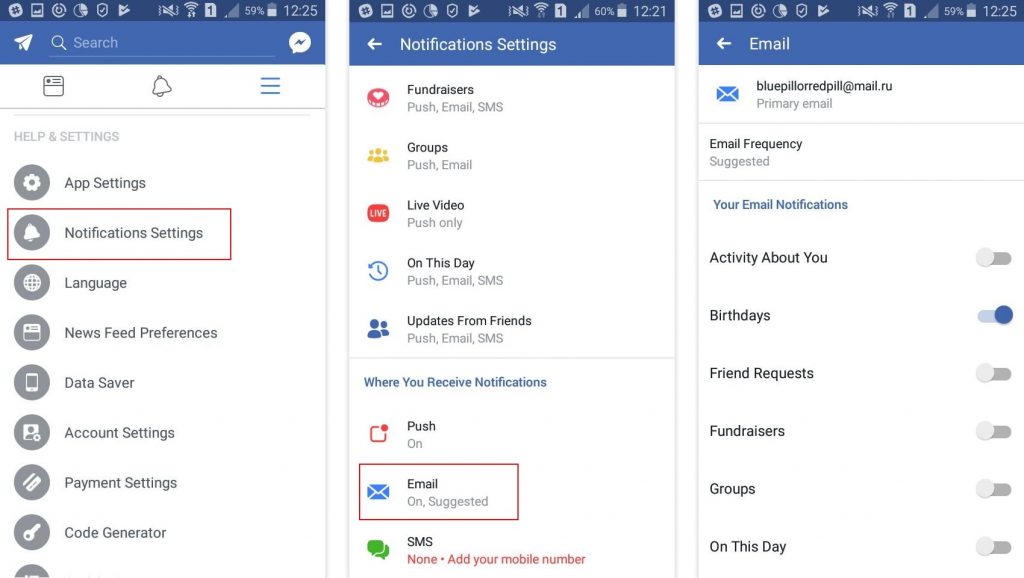 In the desktop version, the Email address setting is slightly different. It's not possible to unsubscribe from updates by topic as in the app, but you can choose whether you want to receive content-related notifications in general, or just messages about security and privacy.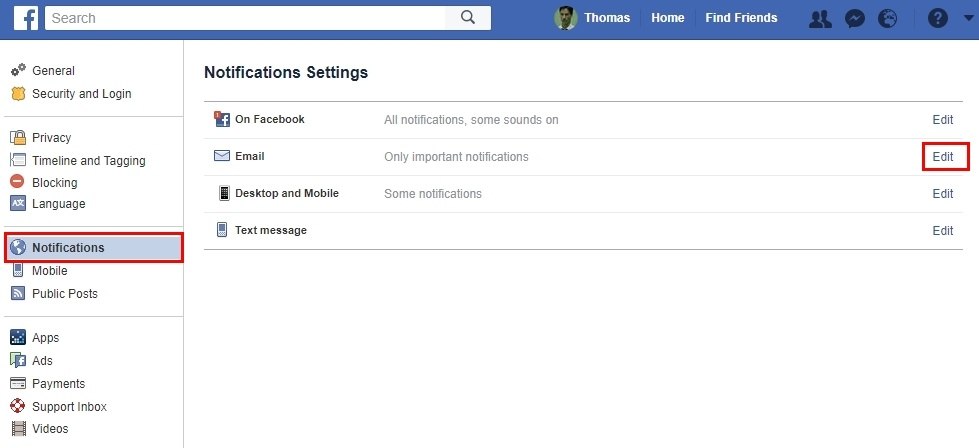 You can also change individual notification settings for comments on your live videos and notifications about promotional offers that you have saved.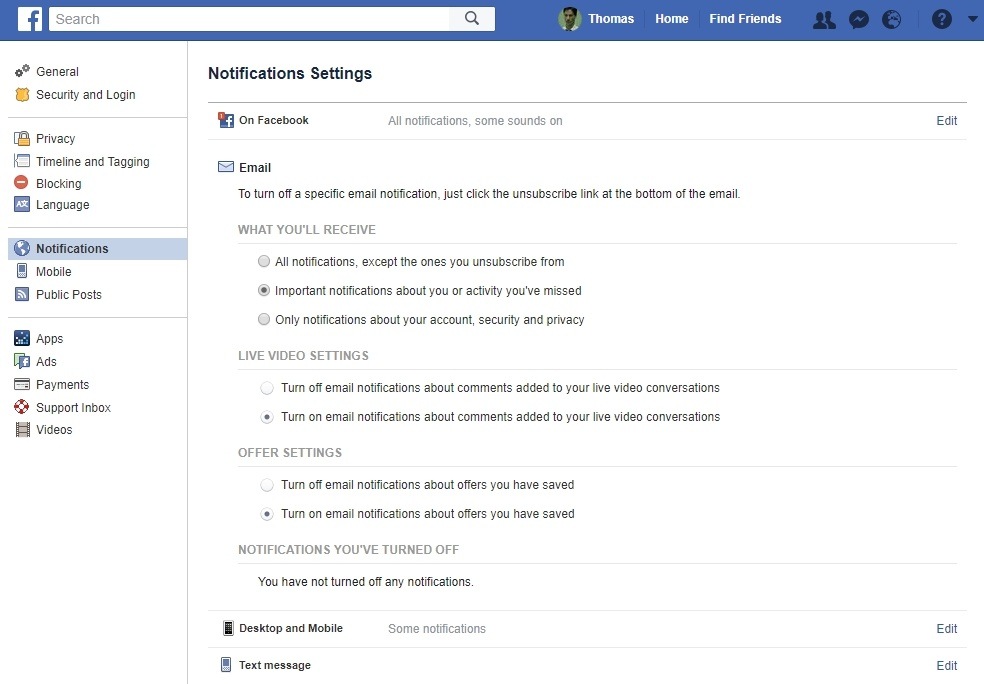 Notifications are grouped thematically, so adjusting them gives you some insight into the types of content available on Facebook. While you're at it, don't forget to configure the security and privacy settings in your Facebook account.