Malicious websites pose a serious danger to iOS users and Kaspersky Lab is aiming to protect them with its new Safe Browser.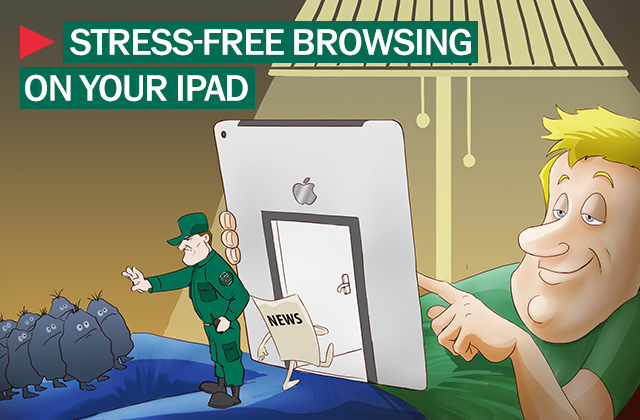 Many Apple users consider themselves safe because of the serious protection measurements taken by Cupertino. But here is an eye-opener – even iOS users could easily fall prey to cybercriminals. While Apple keeps malicious apps off their App Store (although fraudulent apps are prevalent), no one really can keep users protected from well-designed phishing schemes.  It's even more disturbing if you take into account the fact that 38 percent of mobile device owners use it to conduct financial transactions on a regular basis, according to recent research by B2B International.
The most common (and effective) phishing scheme involves your Apple ID. A fake "support letter" or some popup notification on a website leads you to the Apple support site, where you're asked to provide your Apple ID and eventually your credit card data to verify your account. The problem is – this letter is not from Apple support, the site is fake and you're handing your valuable data to criminals. Other fraud schemes and fake sites (ranging from Facebook to Citibank) are active too, so users need to be protected from harm and stress caused by phishers. To provide this protection, Kaspersky Lab just released the free app Kaspersky Safe Browser for iOS, which makes stress-free browsing possible.
To provide  protection from harm and phishers, Kaspersky Lab just released the free app Kaspersky Safe Browser for iOS, which makes stress-free browsing possible.
Our browser effectively prevents you from visiting phishing sites, by checking every link you click and every address you type in with our cloud-based Kaspersky Security Network, which contains threat information collected worldwide and updated in real-time.
If you want to get rid of other unwanted (or unsafe for work) content as well, Kaspersky Safe Browser can help. It is able to block access to sites with 17 types of content, including pornographic materials, drug, violence, social networks, etc.
The features of Kaspersky Safe Browser are not unfamiliar to our users on other platforms. Our recently launched Kaspersky Internet Security – Multi-Device provides comprehensive protection for computers running Windows and Mac OS as well as Android smartphones and tablets. With Kaspersky Safe Browser, we are very happy to welcome iOS users to our safety ecosystem.