Full disclosure: we didn't send anyone out to the Consumer Electronic Show (CES) in Las Vegas this year. If you aren't familiar with it, CES is essentially a yearly showcase of all the latest and greatest technological innovations and products. While we didn't ship anyone off to attend the press- and industry-only event in person, we've kept a close watch on it from home.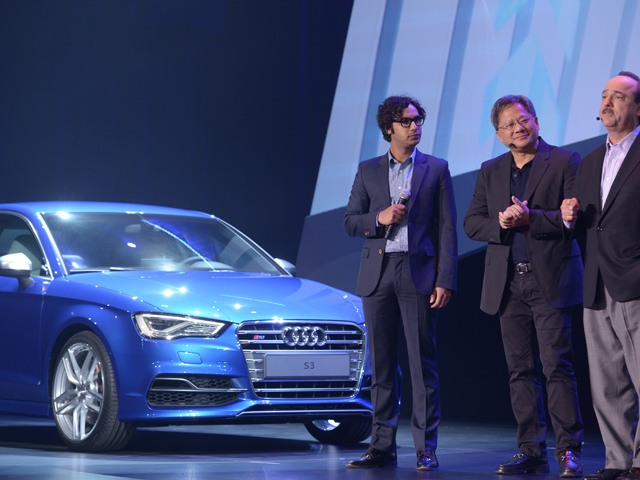 From what we've read, and this should come as no surprise, the internet of things is about to expand wildly with a rash of new wearables and otherwise connected devices. Unfortunately for the people that buy and use these things, they don't seem to be coming out of the box — so-to-speak – with a whole lot of privacy and security controls.
The variety of electronics unveiled thus far this week ranges from data-collecting smart appliances like refrigerators and ovens to Bluetooth enabled food thermometers to wireless alarm systems and lighting controls to Skype-connected baby monitors to an Android tablet developed by the automobile manufacturer Audi for use as a Wi-Fi-capable display in its vehicles.
The products debuted at CES this year aren't really surprising at all. The event is merely showcasing the advancement of a long-established trend in the tech industry aimed at connecting and collecting data from everything we use. However, some of this stuff is at least a little alarming considering everything we learned this year about hackable cars, humans, and other consumer devices (toilets?)— not to mention increases in malware targeting Android devices and vulnerabilities on that platform.
Some of this stuff is at least a little alarming considering everything we learned this year about hackable cars, humans, and other consumer devices (toilets?)
It's also a bit surprising, considering the increasingly public reality of government surveillance and the grandstanding reaction of the tech giants to these surveillance programs, that tech companies are driving forward with new, more invasive products. Furthermore, given the public outrage that has resulted from the NSA spying revelations, it's just as surprising that consumers are lining up to buy this stuff.
Chris McKie, the director of corporate communications at the security firm Fortinet, noted in a blogpost recently that 'Big Data' was about to become 'Supermassive Data.'
He goes on to write that with massive data collection comes massive risks in an environment in which data is often the preferred currency among criminals.
"Some weaknesses may be trivial – yes, you're hacked "smart toaster" might burn your toast," McKie writes. "Other threats, such as a hacked connected car, could be life-threatening. This is not a question of whether these new, smart devices will be hacked and exposed. It's a question of how will we, as an industry, mitigate the risks associated with all these connected devices."
What can we as consumers do about it though? Well, we can buy nothing new and move to some remote area outside the Internet's sinewy reach. But I personally like the Internet, and, frankly, I think some of the stuff unveiled at CES is pretty cool (I'm looking at you T-Mobile). So I think the best option is to just do your homework. Reward the tech companies that give you a robust set of security and privacy feature and avoid those that don't give you a choice in the matter.
Also, keep an eye on the blog as we start heading to conferences in the Winter, Spring, and Summer where hackers and researchers will undoubtedly break these new devices in every way imaginable.