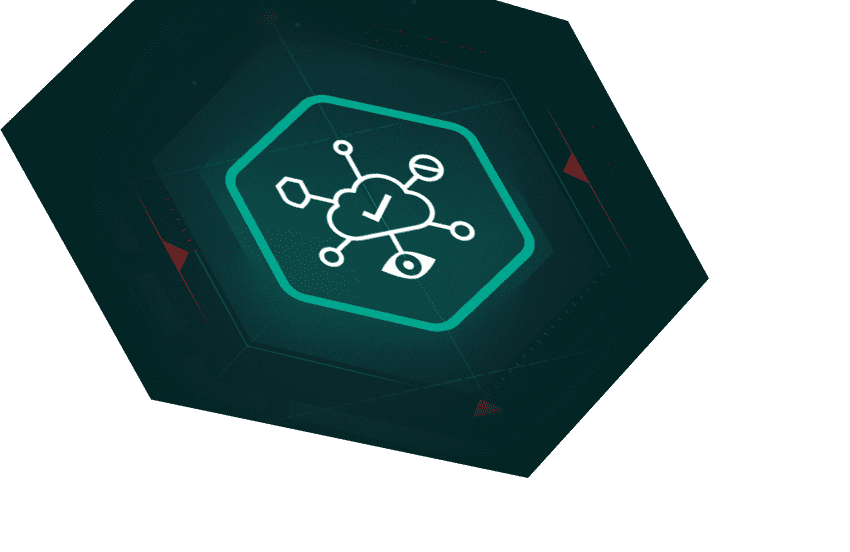 Product
Kaspersky Endpoint Detection and Response Expert


Prevent business disruption
Build security against complex and targeted threats

Equip your experts
With advanced detection, full visibility and custom response
Overview
Cyberattacks are becoming more sophisticated and capable of bypassing existing security measures. Kaspersky Endpoint Detection and Response (EDR) Expert provides comprehensive visibility across all endpoints on your corporate network and delivers superior defenses, automating routine EDR tasks and enabling the Analyst to speedily hunt out, prioritize, investigate and neutralize complex threats and APT-like attacks. Kaspersky EDR Expert uses a single agent that can be managed both from a cloud-based single management platform and from an offline console in air-gapped environments, leveraging threat intelligence and incorporating customizable detections.
Top features
Advanced detection
Enhanced threat discovery
and a mature investigation process
help detect advanced threats.
Fast investigation

Kaspersky EDR Expert enables the ongoing monitoring and visualization of every investigative stage, fast access to data, premium threat discovery and efficient analysis.

Threat hunting

The investigation process is enhanced with retrospective analysis and unique Indicators of Attack with ATT&CK mapping that helps identify tactics and techniques, as well as proactive threat hunting and access to the powerful Kaspersky Threat Intelligence Portal.

Uncover the full scope of an attack

Your experts have all the tools to understand the entire sequence of intruder actions, discover the most sophisticated attacks and respond appropriately - and fast!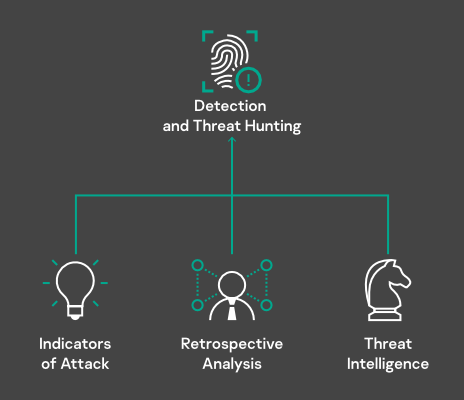 Rapid and accurate
incident response
Guided investigation and a faster, more accurate response are crucial to deal with complex and APT-like attacks.
Quick and accurate incident response

Quality and speed of incident response are Key Performance Indicators commonly applied to today's IT security departments. By centralizing incident management with guided investigation across all the endpoints on your corporate network, Kaspersky EDR Expert provides a seamless workflow.

Centralization and automation

Fast, accurate threat containment and incident resolution across distributed infrastructures is supported through centralized and automated actions, helping to streamline the work of your IT security team. No more costly additional resources needed, no more expensive downtime and no lost productivity.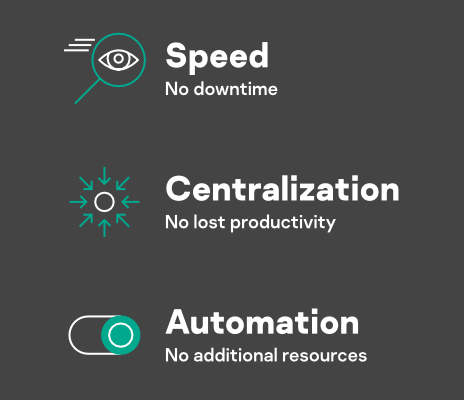 Extended Detection
and Response (XDR)
Upgrade to a complete suite of Extended Detection and Response functionality effortlessly.
Single solution for your experts

IT security specialists have all the tools they need to handle superior multi-dimensional threat discovery at endpoint and network levels, apply leading-edge technology, undertake effective investigations, and deliver a rapid centralized response — all through the single solution.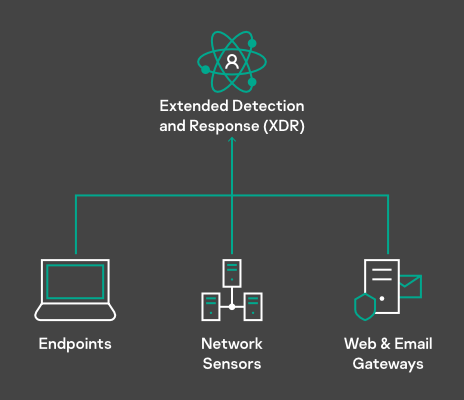 Recognitions
Kaspersky products are regularly assessed by world-leading research firms. Stemming from this, our ability to help companies and customers protect themselves and thrive in the face of change has been widely recognized.
Suitable for
Organizations struggling to respond to complex and APT-like threats, especially in the following industries.
Customer reviews
Telemetry and response
"Good telemetry coverage - there are a lot of collected events from endpoints, so we can detect pretty wide range of possible attacks." "Advanced response actions - you can isolate host, delete file, stop process, grab file for additional analysis in sandbox and other. Just by one click in web interface."
Security Officer | Industry: Manufacturing | Role: Data and Analytics | Firm Size: 250M – 500M USD
Read full review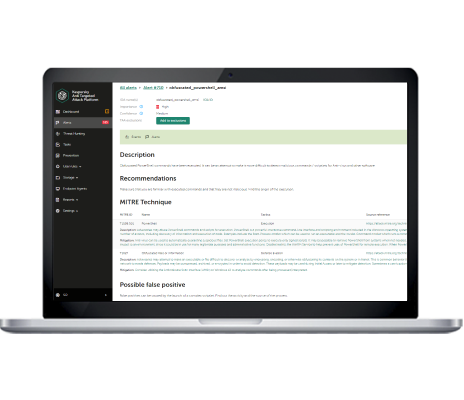 Threat hunting
"So we collected a big number of IOC's that we wanted to use somehow to search actively for potential threats in our network. Kaspersky EDR became very handy to solve this task. It allows us to make threat hunting over the whole network." "This great feature helps us to act proactively and fight threats on the earliest stages."
Information Security Manager | Industry: Energy and Utilities | Role: Applications | Firm Size: 500M – 1B USD
Read full review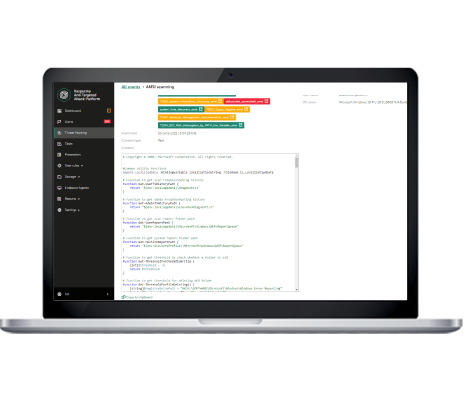 Incident response and forensics
"It is really useful for digital forensics and incident response. Incidents in KEDR are easy for understanding and all of them are actionable. I mean you see what happened on the host and you can isolate it next second." "We needed a professional instrument to establish incident response and digital forensics processes in our company."
Information Security Manager | Industry: Transportation | Role: Data and Analytics | Firm Size: 1B – 3B USD
Read full review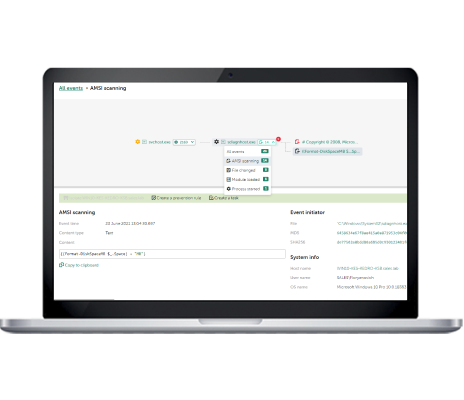 Equip. Inform. Reinforce.
With Kaspersky Expert Security
Give your experts the tools to address complex incidents, enrich your knowledge pool with threat intelligence and call on external experts for assessment, immediate support and back-up.